Fresh Expression Days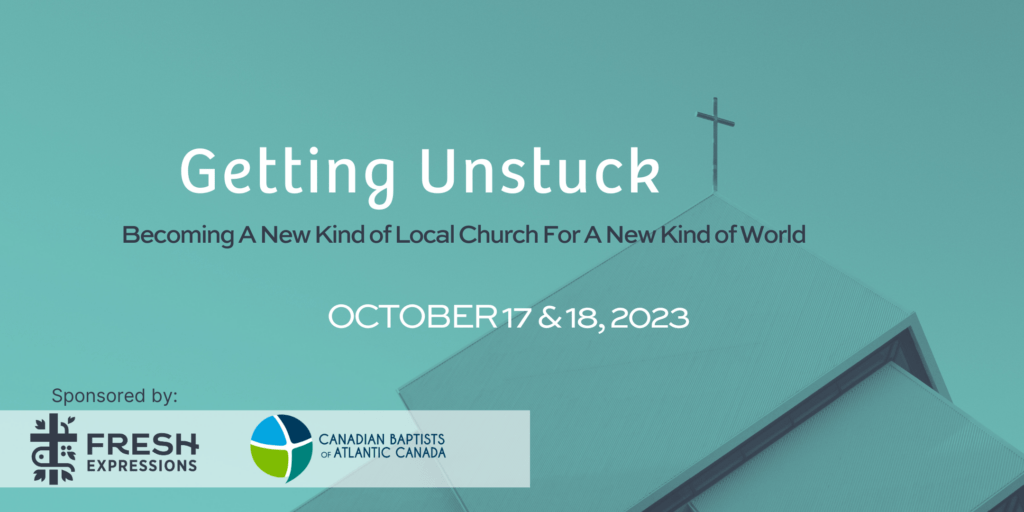 Dates & Time:
October 17th – Life Branch Church, Dartmouth, NS;
October 18th – Journey Church / Allison Campus, Moncton, NB
9-9:30am check-in; 9:30am-4:00pm
Cost:
In person:

$40 for first registrant from CBAC church

$10 for each extra registrant from same church (when registering together)

$60 per registrant non-CBAC church

Live Stream (Wednesday only)

$40 CBAC church
$60 non-CBAC church
Promo:
Description: While the realities of the pandemic remain, the God who "makes all things new" is up to something. Amid a Christian landscape of confusion, uncertainty, anxiety, and a lack of clarity on how to move forward in a pandemic world, new movements of the Spirit are springing forth.
Inherited congregations with long histories and ways of doing things are learning to experiment in new ways through a blended ecology approach and moving into an "unstuck" future. Such congregations are discovering that they can start fresh expressions of church that both reach new people and revitalize existing congregations for remissioning.
Matt Lake and J.R. Briggs have employed different approaches in their respective ministries, but both are discovering new life and new opportunities in the churches they have served through becoming a new kind of local church. They will explore the theological underpinnings, the practical tools needed, and the "how to processes" to get your church unstuck and become a new kind of local church for a new day.