Baptisms at Beechwood Baptist Church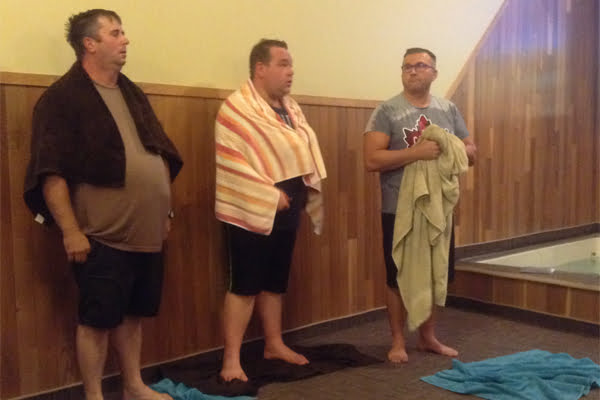 Rev. John Tremblett sent us some photos and stories about a recent baptism at Beechwood Baptist Church (NB), Sunday, October 15. There's a connection to a story we posted about Easter baptisms earlier this year, specifically a story about baptisms at Beechwood – https://baptist-atlantic.ca/news/easter-baptisms-part-4/. It's a wonderful testimony of the power of God at work in a family, a church and a community.
Brett Cahill has been attending Beechwood Baptist since Resurrection Sunday 2017, when his parents and 3 teenage girls were baptized. Brett has accepted the Lord and it is wonderful to see him grow!
Luke Rousselle has been attending for about 5 months along with his wife and 3 children. Luke has accepted the Lord and growing in his walk with the Lord.
It is wonderful to see God at work in peoples lives. Within the last year we have had the joy of having eleven people obedient to the Lord in the waters of Baptism. What a great God we serve.
Submitted by Rev. John Tremblett, Senior Pastor of Beechwood Baptist Church (NB)