Baptisms at Kemptville United Baptist Church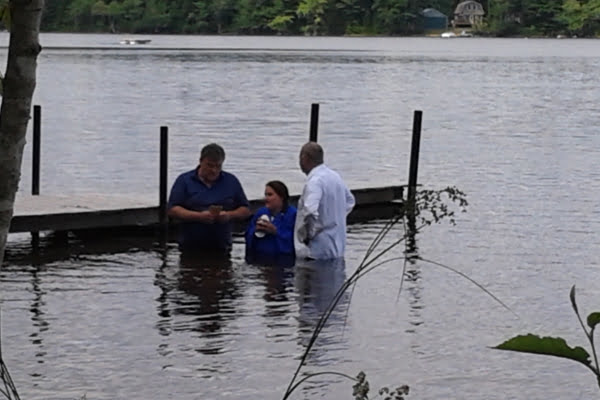 Kemptville United Baptist Church has been blessed to celebrate two baptisms this summer.
In early July, a 103 year old woman accepted Christ as her Saviour and obeyed the Lord in believers baptism by affusion (due to health considerations) on July 22. Pastor, Rev. Dr. Jim Rhyno, the Deacons and wives gathered for the event at her home and celebrated with the singing of hymns and songs following the baptism.
On August 6, an 11 year old girl obeyed the Lord in the waters of baptism in Kempt Back Lake. The Church gathered on the shore of the lake for the baptism, a fellowship meal and a gospel concert to mark the event.