Welcome to African Heritage Month!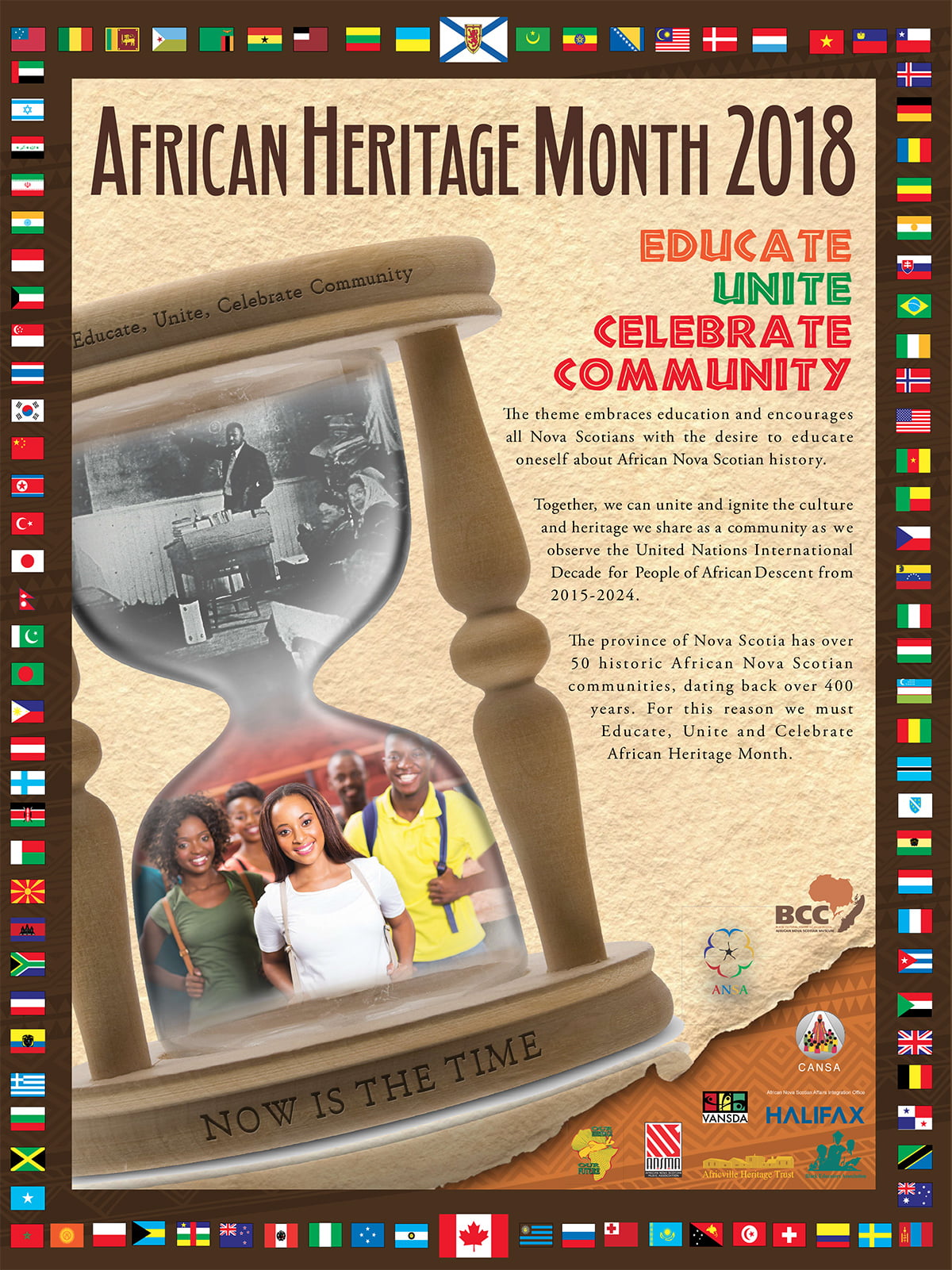 Across Canada, February is Black History Month (also known as African Heritage Month). The Government of Canada invites Canadians "to participate in Black History Month festivities and events that honour the legacy of Black Canadians, past and present." This is also the United Nations International Decade for People of African Descent 2015-2024, which focuses on recognition, justice and development for African peoples around the world.
Atlantic Canada has a rich African heritage with historic black communities, significant accomplishments and contributions to Atlantic Canadian churches, communities and society. There is a diversity of African cultures represented in Atlantic Canadian neighbourhoods. However, many are unaware of their great legacy.
As the CBAC, we want to celebrate our rich African Canadian heritage. Following the NS themes of Educate, Unite and Celebrate Community, we encourage our churches, youth groups, and individuals to educate themselves by learning more about African Canadian history and culture, especially relating to Atlantic Canada. To help in this process during African Heritage Month we will be posting information about African Heritage in NS, NB and PEI, including articles, and museums and websites that you can visit to learn more. Getting to know and learning about our African Canadian neighbours can help us to be good neighbours and "join God in our neighbourhoods" and communities.
The NS poster below reads: "The theme embraces education and encourages all Nova Scotians  with the desire to educate oneself about African Nova Scotian History. Together, we can unite and ignite the culture and heritage we share as a community as we observe the United Nations International Decade for People of African Descent from 2015-2024." http://www.un.org/en/events/africandescentdecade.
"The province of Nova Scotia has over 50 historic African Nova Scotian communities, dating back over 400 years. For this reason we must educate, Unite and Celebrate African Heritage Month."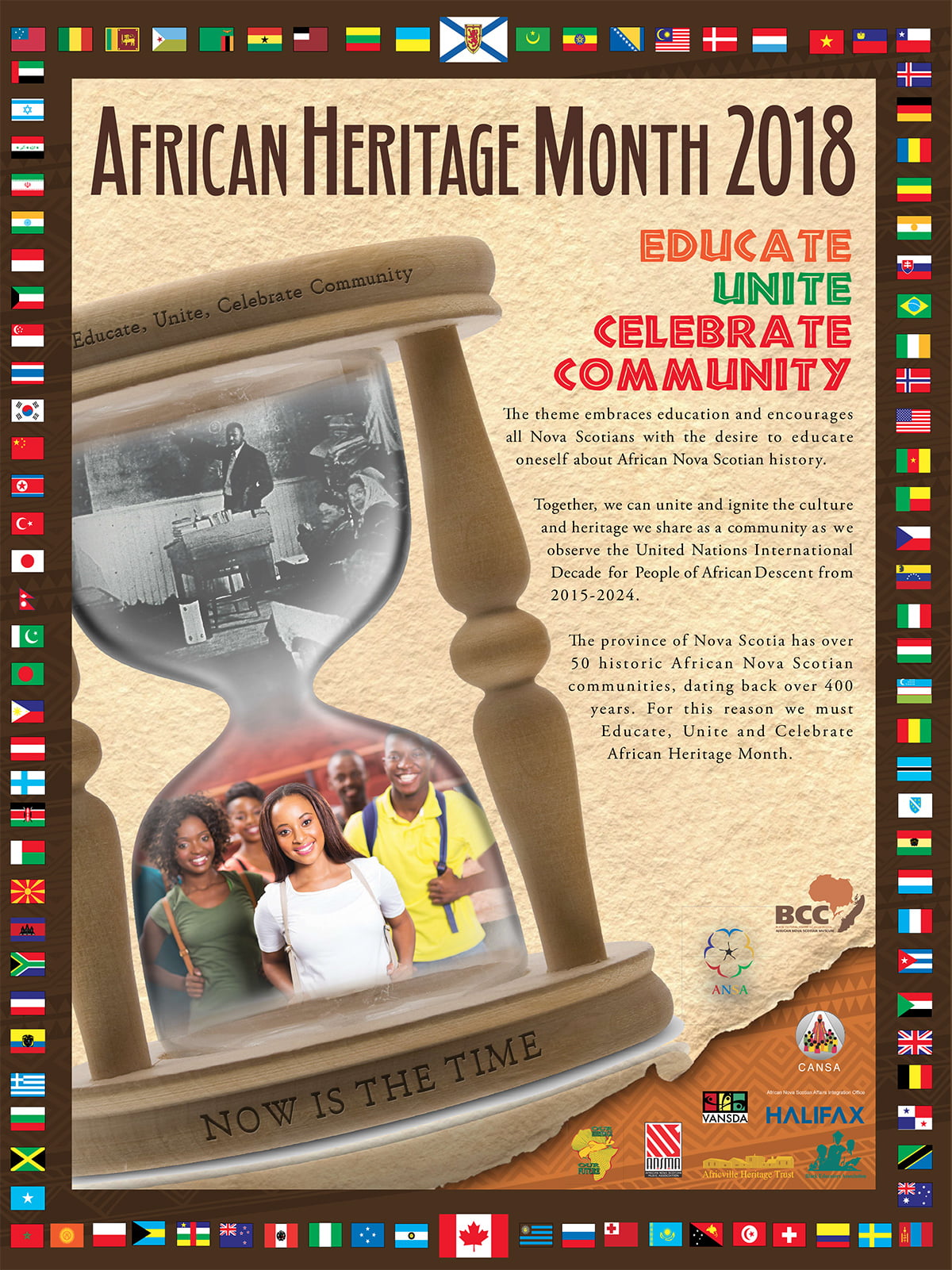 You can begin on the African Nova Scotia Affairs website where you can download the poster and place it on your church bulletin board. You can also learn more about the African NS community and watch a video celebrating African Nova Scotians.
Poster: https://ansa.novascotia.ca/african-heritage-month
Video:  https://ansa.novascotia.ca/video
You may also want to visit the Government of Canada — Black History Month website: https://www.canada.ca/en/canadian-heritage/campaigns/black-history-month.html
 Let's join our African Canadian neighbours in celebrating African Heritage Month!