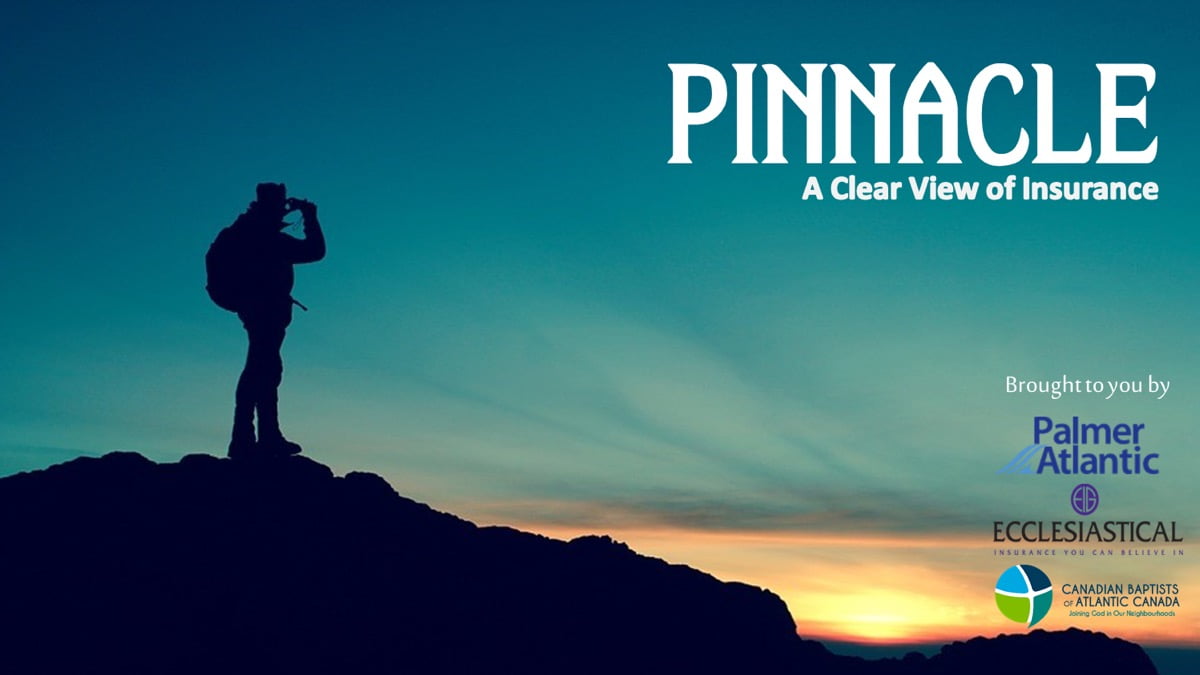 Pinnacle: A Clear View of Insurance

This event is for pastors, deacons, trustees, treasurers, children/youth workers (paid or volunteer), camp directors, board members and anyone in a CBAC church interested in these topics.
Details:
Wednesday, May 30th – 12:45pm – 5:00pm
Crandall University, Moncton, NB
No cost to attend but please register
Refreshments provided
Information Kits provided at registration*
Topics:
Cyber Liability
Equipment Breakdown Coverage
Liability Risk & Risk Management
Outside User Groups
Slip & Fall
Off Premises Risk & Risk Management
Transportation (NOA)
Short-Term Missions
*You can also register by phone: Call Tina @ 506-375-7578.
Info & Schedule:

Palmer Atlantic along with Ecclesiastical Insurance offer insurances to all CBAC churches (https://baptist-atlantic.ca/wp-content/uploads/2014/08/Ecclesiastical-Palmer-CBAC-ad-new-2017.pdf).
*Can't attend? An electronic copy of the kit may be forwarded upon request (contact Tina @ 506-375-7578 or tbelyea.palm-01@insuremail.net).