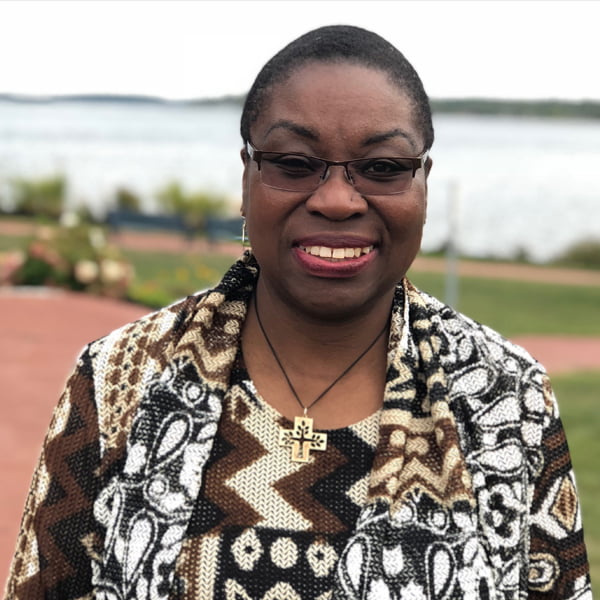 Director of Clergy Formation & Wellness
506-635-1922 ext. 1012
Email Cheryl Ann

Rev. Cheryl Ann Beals is the Director of Clergy Formation & Wellness (spiritual formation, leader development, health and well being of CABC clergy and staff). God's call on her life is to help others to find greater freedom to follow Jesus. Passionate about the Kingdom of God, as well as nurturing her own spiritual growth and that of others, Cheryl Ann is dedicated to the development & empowerment of spiritual leaders with a desire to create healthy Christian communities where people are set free & equipped to follow Jesus, even in the midst of difficulty & suffering.
She is originally from Cherry Brook, NS, she accepted Christ as Lord and Saviour in 1985. She was baptized and joined Cherry Brook UBC in the same year.
Prior Ministry:
Senior Pastor of Victoria Road United Baptist Church (Dartmouth, NS), of the African United Baptist Association – 2008-2013
Cheryl Ann has been a resource person and seminar leader for many years. She has been involved in ministry in various areas including:
Aaron Ministries, ministry to Christian leaders (2007-08);
missions with Canadian Baptist Ministries (2000- 07);
Christian counselling (1991-2001);
Pastoral support (1995-2000); and
Missionary teacher in Brazil (1987-89).
Cheryl Ann is a graduate of Acadia University with a Bachelor of Science Honours in Psychology and a Bachelor of Education. She also holds a Master of Education degree in counselling from the University of Western Ontario, London, ON and a Master of Divinity degree from McMaster Divinity College, Hamilton, ON. She was ordained by Sunrise Baptist Church, London, ON, in June 1998. She is presently working on her Doctor of Ministry degree at Acadia Divinity College in the area of spiritual leadership and spiritual formation.