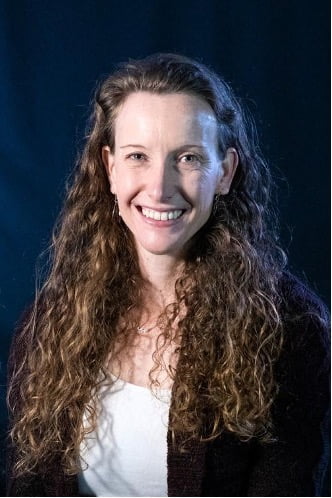 Rev. Renée MacVicar is the Executive Minister of the Canadian Baptists of Atlantic Canada, serving a 5-year term beginning September 5th, 2023.
Renée was trained at Acadia Divinity College (ADC) where she earned her Master of Divinity (MDiv) degree in 2006 as well as a Master of Arts in Theology degree in 2008. She was ordained at Main Street Baptist Church in Saint John, NB in 2009, and has served with great effectiveness in pastoral ministry at three of our churches: Alton Baptist Church in Kentville, NS; Main Street/RiverCross Church in Saint John, NB; and Hillside Baptist Church in Moncton, NB.
Renée served as the Director of Youth and Family Ministries for CBAC for a five-year term, from 2014-2019. During this time, her team transitioned the very successful Springforth Youth event to the ONE CONFERENCE (demonstrating both vision and team building in order to implement an expanded vision). She led a re-visioning and strategy process within the Youth and Family Department that resulted in the call to "join God in our Neighbourhoods" which was subsequently adopted by the broader CBAC family of churches.
Her tenure as the Director of Youth and Family was marked by four main areas of concentration: investing in leaders (e.g., NEXT Conference, CBACyf Summit), providing catalytic gathering points (e.g., Springforth/ONE CONFERENCE) encouraging missional and service opportunities (e.g., Tidal Impact and CBM opportunities and partnerships), and providing resources to leaders and churches (e.g., Neighbourhood Assessment Workbook, One Neighbourhood blog, LGBTQ & Ministry Booklet). Her influence on Youth and Family Ministries extended far beyond Atlantic Canada through her work with the Canadian Baptist Youth and Family Team where she has been a highly respected visionary and speaker.
Additionally, Renée was the 2006 recipient of the ADC Silver Medal in Theology, awarded to the graduating student deemed by the faculty to be the best all-round student. She is a graduate of the Arrow Leadership Program (2011). During her term as the Director of Youth and Family for CBAC she was also the Director of the Next Generation Ministry Program for ADC (2014-2019), designing the program and teaching courses such as "Reaching and Retaining Young Adults", "Leadership and Youth Ministry", "Camping Ministry", and "Evangelism and Discipleship with Youth". As an adjunct professor of ADC, she taught a course called "Transformational Discipleship".
Renée lives with her family – Joe, Emma and Isabell – in Salisbury, New Brunswick. They are all involved in the life and ministry of Hillside Baptist Church.