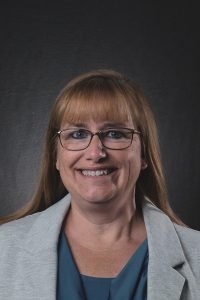 Admin. Assistant, Youth & Family and Intercultural Ministries
506-635-1922 ext. 1014
Email Jacqueline
Jacqueline joined the staff of the Convention of Atlantic Baptist Churches in 2001 as Administrative Assistant for the Lay Pastor Training Program. Since that time, she has served in various roles, including Administrator of the Lay Pastor Training Program, the Coordinator of Atlantic Baptist Mission (ABMB), and currently serves as Administrative Assistant and Registrar for the Youth & Family Department and with our Intercultural Ministries department.
Jacqueline grew up in Grand Bay, New Brunswick (just outside Saint John) where, since childhood, she has attended Grand Bay Baptist Church. In 1979 she was baptized and joined Grand Bay Baptist Church where she is currently a member. Jacqueline has been actively involved in ministry at her church serving in many different ministry opportunities, boards, and committees.
Jacqueline has been married to her husband, Darren, for over 20 years and they have 2 daughters, Brittany and Emily.  In her spare time Jacqueline enjoys spending time with her family, camping, and traveling.